Installation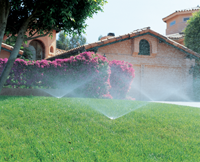 Are you tired of dragging your hose around to water the lawn? Have you wondered if having an irrigation system would be cost effective?
The reality is an automatic irrigation system uses less water and saves you more money than watering by hand.
We work with you to design a system that is customized to your property's specific needs and your budget. Our 3-step program allows you to start with a lower cost basic system and add-on in the time frame you desire according to your budget concerns. We will work with you to put together a free comprehensive estimate of each step so you have the information to make the best decision.
Management and Service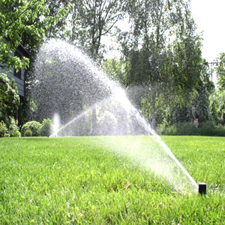 All spring system start-ups include a comprehensive inspection of your system. We will provide you with a free estimate of any repairs that might need to be done if any damage occurred over the winter. Plus we will let you know of anything could be modified to make your system more efficient that will save you money on your water bill.
If during the season, you notice brown spots, leaks or heads that are not working, we will provide a prompt appointment to assess your concerns and make repairs if necessary. We are never too busy for our customers. Prompt courteous service is the foundation of our success.
Water Saving Technology
As a partner of the EPA National Water Sense program, we are concerned about water conservation. With high population growth in dry states, dropping aquifer levels, draught conditions and an aging water infrastructure, "water promises to be to the 21st century what oil was to the 20th." The cost of municipal water is rising dramatically and will continue to do so due to the aging water infrastructures.
At Wet 'n' Green, we are committed to insuring your irrigation system is as efficient and cost effective as possible. We use quality products to insure maximum coverage and yet conserving water – ultimately saving you money.
Drip Irrigation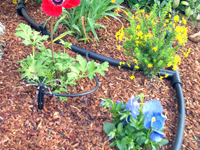 Drip irrigation is one such water efficiency technology we strongly recommend. It allows for the direct root watering of plants and shrubs not the entire mulch bed.  
With the water dripping into the root area, this eliminates water being sprayed to areas of your mulch bed where there are no plants, thereby preventing weed growth. Though this will not totally eliminate weed growth, it help. A good practice is to apply a pre-emergent prior to the mulching for optimal weed control along with the drip system.
The best part of using drip irrigation is not only does it reducing the amount of weeds in a bed but saves you money on you water bill!
Our Suppliers